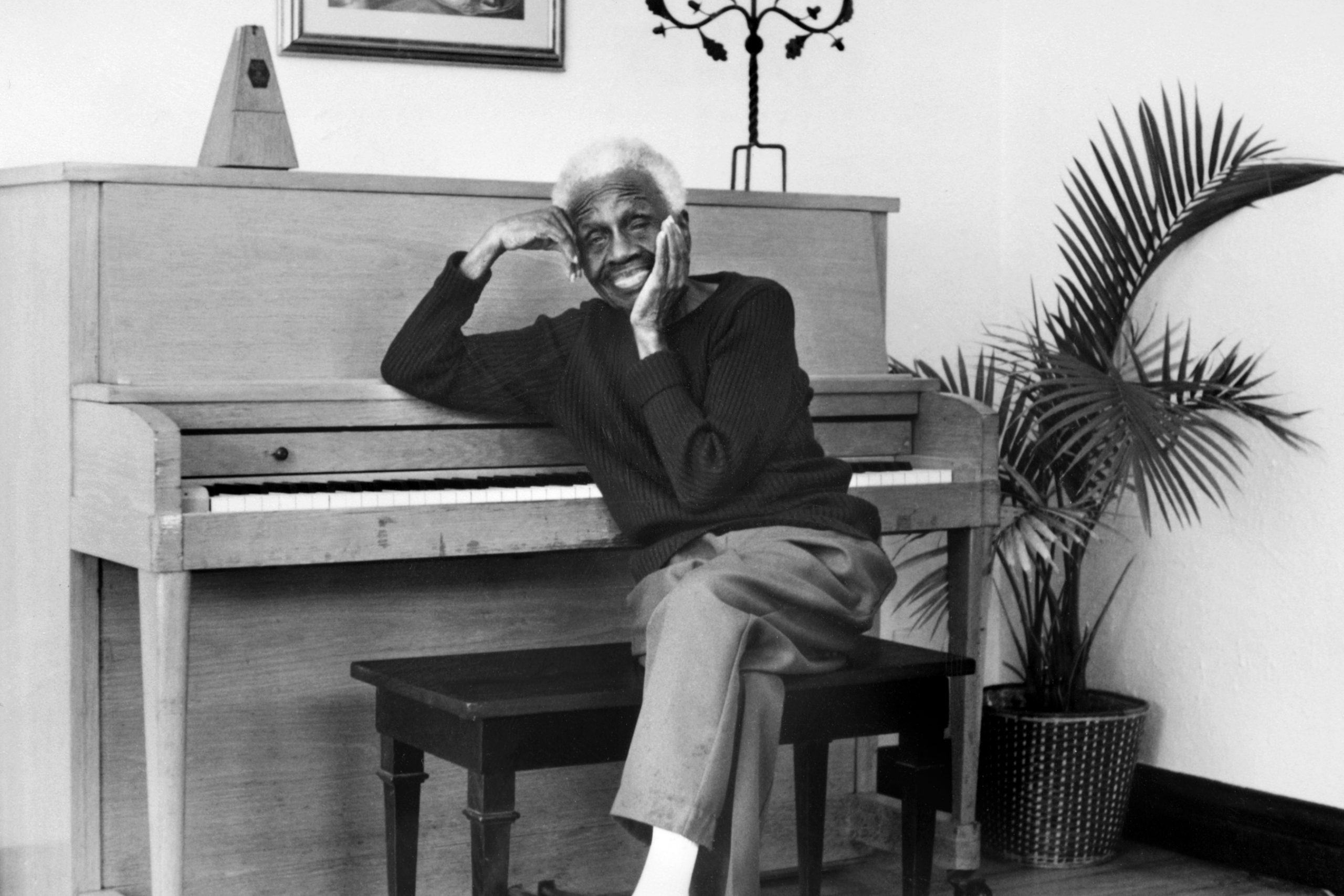 Ruth C. Ellis
Photo: Still from the documentary, "Living with Pride: Ruth C. Ellis @ 100"
Ruth C. Ellis was born on July 23, 1899 (to October 5, 2000). She was a remarkably inspiring advocate for civil rights, gender equity, and gay and lesbian equality in the later years of the 20th century.
Ruth Charlotte Ellis was born in Springfield, Illinois, the only daughter and youngest of four children of Charlie Ellis and Carrie Farro Ellis. Ellis' mother, like her husband, was born into slavery; she died when Ellis was only a teen. Around the time she was 16 years old, Ellis came out as a lesbian. She graduated from Springfield High School in 1919, an uncommon accomplishment at the time for African Americans.
Music was an important element in the Ellis household. Her three brothers were Wellington, who played drums, Harry, a medical doctor who played the piano and clarinet, and Charles Jr., a second lieutenant in World War I, who played the violin. Ruth Ellis said she played the mandolin and the piano by ear.
In the 1920s (other sources say 1936), Ellis met Ceciline "Babe" Franklin. They moved together to Detroit, Michigan in 1937, where Ellis became the first American woman to own a printing business in that city. Ellis and Franklin Printing Company printed stationery, fliers, and posters, mostly for churches and small businesses, out of their home. Ellis and Franklin's house was also known as a gay hangout in the Black community. It hosted gay and lesbian parties, and also served as a refuge for same-gender loving African Americans. Eventually, the city tore down the house as part of an urban renewal effort.
In the 1960s, Franklin, who had a car, decided to move to a place closer to her job. Ellis moved into a senior citizens center in downtown Detroit in the 1970s, but said she kept a key to Franklin's home. "Babe" Franklin died in 1973.
Through a chance meeting in a self-defense class at her senior center, Ruth made a connection to a group of younger women who embraced her courage and pioneering efforts in living a happy life amidst great adversities. She became an inspiring and beloved advocate for civil rights, women's rights and the LGBTQ community. But none of this was new for Ruth Ellis. Throughout her life, she had been an outspoken advocate for human rights and civil rights. Ruth personally assisted young people with money for college, books, and food. She unselfishly gave everything that she had to whoever needed it.
In her late nineties, Ruth C. Ellis' contributions were celebrated at the National Black Lesbian and Gay Leadership Forum annual conference. At age 97, she conducted an informal workshop at the National Women's Music Festival.
She remained active and an activist until the end. She died in her sleep at her home at 101 years of age on October 5, 2000. The city of Detroit recognizes her contributions by celebrating Ruth Ellis Day each February during Black History Month. Her life was the subject of the documentary directed by Yvonne Welbon, "Living with Pride: Ruth C. Ellis @ 100."
Less than a month before her death, she helped dedicate the Ruth Ellis Center for lesbian, gay, bisexual, and transgender youth. The Ruth Ellis Center in Highland Park, Michigan, is one of only four agencies in the United States dedicated to homeless LGBTQ youth and young adults. Among their services are a drop-in center, street outreach program, transitional living programs, outpatient mental health services, and an emergency housing shelter.
We remember Ruth C. Ellis in appreciation for her inspiring commitment to serving others, and her many contributions to our community.